Moventia, a firm commitment to sustainable mobility and cities of the future
- A multi-national family business that specialises in mobility for people and cities. 
- A multi-modal, flexible and tailored service on three continents
- Over nearly 100 years of history, we have developed a customer-centric business model with innovation ans sustainability as the driving forces for growth 
Moventia, a company with expertise in sustainable mobility, began operating over 100 years ago in the field of vehicle commercialisation and repair through official dealerships (Movento) and services providing urban and intercity transportation and coach rental with Moventis. In 2016, this family business launched an internationalisation strategy and today operates in five countries. In part, this has been supported by a commitment to shared bicycle services.
The strategic pillars underpinning Moventia's CSR policy represent a commitment to people and employees, a commitment to and involvement in society, the environment and service quality. Its governance model is based on the company values - quality, sustainability, honesty, sp@rk, reliability and innovation, representing the foundations from which to respond to people's needs through a global mobility offer based on innovative and sustainable technology. 
Public mobility is constantly changing and we are fortunate enough to form part of the search for transport solutions that will lead to a better world
Moventia adapts to the new mobility models of the present and future. For that reason, its public mobility (Moventis) and private mobility (Movento) divisions are constantly innovating and incorporating new technology and mobility solutions to ensure that both models are compatible, efficient and complementary while seeking service excellence
We are ready for the new challenges and opportunities that await us. At Moventia, we move together for the future of sustainable mobility.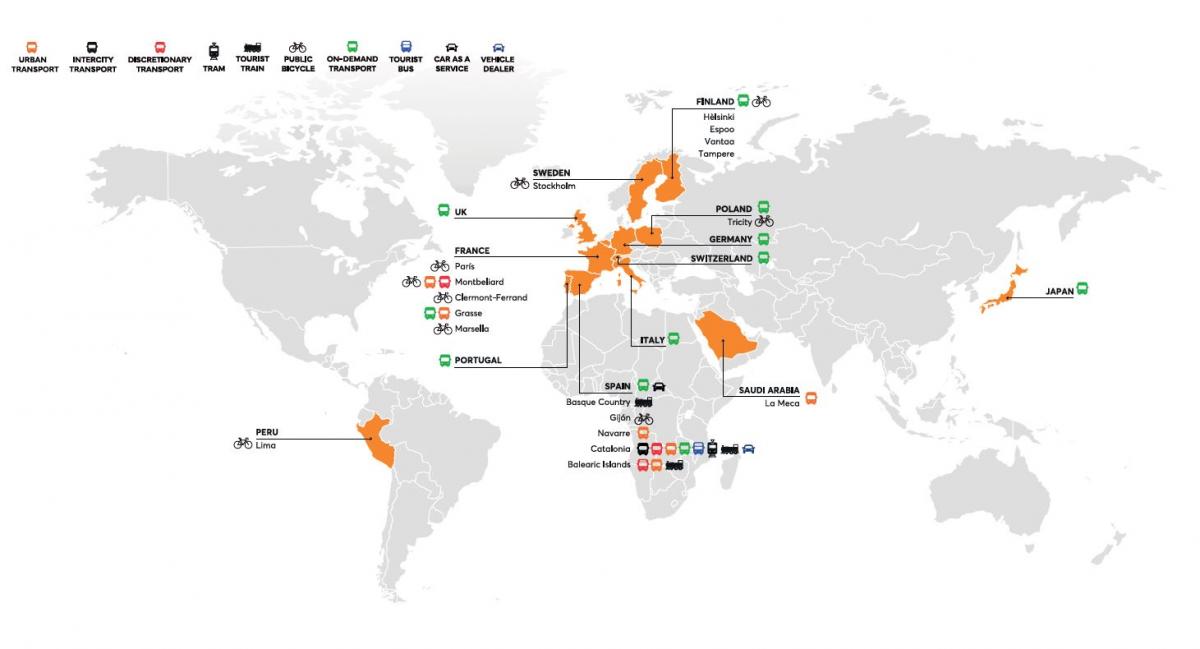 Discover the history of Moventia.
Movento, one of the leading players in private mobility, encompasses all the Moventia companies engaged in the automotive industry.
Movento, with over 90 years of experience and representing 22 brands, and with companies that distribute new and semi-new cars, motorbikes and industrial vehicles, eco-friendly vehicles and user services. 
Moventis is the division encompassing all the Moventia companies engaged in the transportation of passengers by bus, coach, tram and other means of transport, such as car sharing and public bicycle hire. 
Moventis, leader in public mobility, is currently one of the most recognised urban and interurban transport operators with the most extensive geographical coverage.