Submitted by moto on Mon, 20/02/2023 - 11:53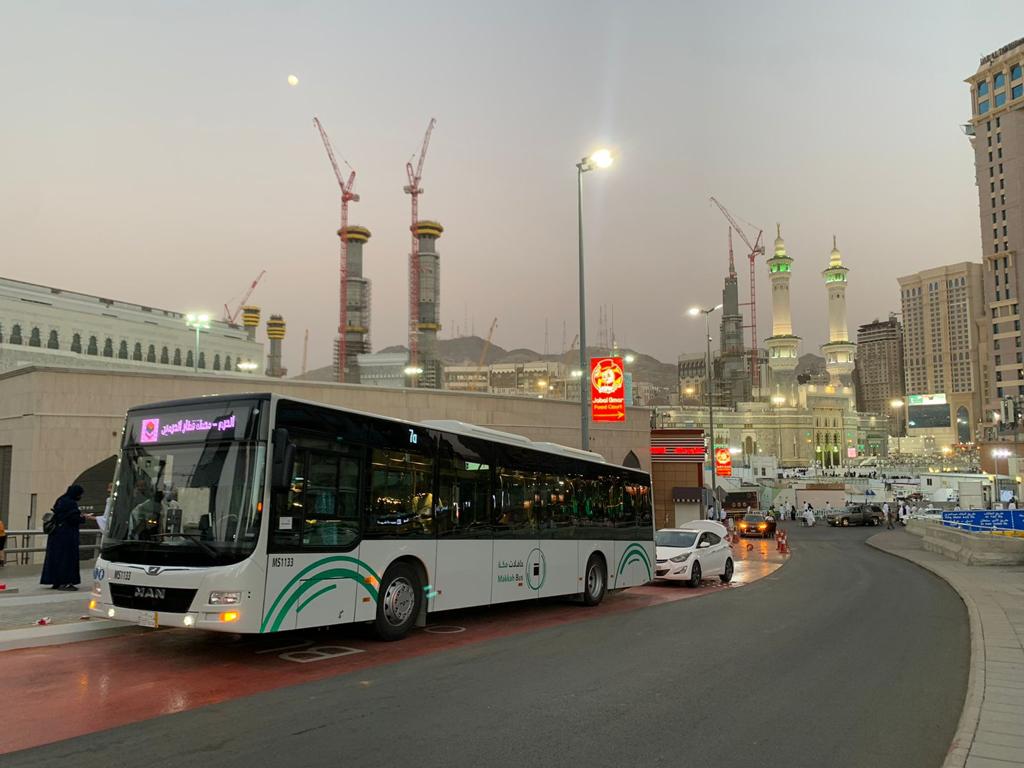 Moventia carried 25.6 million passengers in Mecca (Saudi Arabia) in 2022. This was achieved via its urban bus service, which provided mobility services to the inhabitants of Mecca and the millions of pilgrims who travel to the city every year.
On this first incursion into the Saudi market, the service has been rolled out through the Moventis subsidiary, TCC, alongside a consortium of Spanish and Saudi companies.
The operation, which required an investment of 250 million euros from the consortium, was partially launched in February 2022 and has been fully up and running since October of the same year. With 12 lines and 438 stops, the service has experienced constant passenger growth and eventually carried 200,000 passengers/day in December.
After completing the roll-out stage (bus manufacture, the implementation of on-board technology, employee recruitment and depot construction; including garages, control centres, offices and employee housing), we are now busy with the operation and maintenance stage, which will continue until 2030.
The company owned by Moventia in Saudi Arabia and that has 400 vehicles in the region, known as Makkah Buses (240 standard 12-metre buses and 160 articulated 18-metre buses), has given jobs to more than 1,200 people from several different countries, 25% of them Saudis. This falls in line with the Saudi nationalisation plan, which has been enshrined in the Vision 2030 strategic plan, a roadmap that seeks to harness the strengths of Saudi Arabia to improve international trade and its investment power.
Another of the milestones reached under the operation in Mecca is the inclusion of women in the team. We have successfully integrated the female sector into the offices, the control centre, the training department and customer support service. This is another major factor that forms part of the goals set by the country.
Jordi Castells, Managing Director of Moventis, said that "our goal was to create an urban transport service in Saudi Arabia that meets the high quality standards set by Moventis. There is no doubt that the growing number of passengers that we carry every day and the excellent passenger satisfaction levels confirm we have achieved that goal. Following the success of this first project in Saudi Arabia, Moventis is ready and excited to embark on new contracts in the country as a partner that can help achieve its 2030 Vision". 
In turn, the CEO of the Royal Commission for Makkah and Holy Sites, Saleh bin Ibrahim Al-Rasheed, stressed to the Saudi media that the increase in bus use surpassed expectations for 2022. He went on to add that the authorities will get involved in the next stage, aimed at adapting the technology, in order to provide a unique experience capable of meeting the needs of residents and visitors to the city and its temples.