Submitted by moto on Tue, 22/11/2022 - 10:35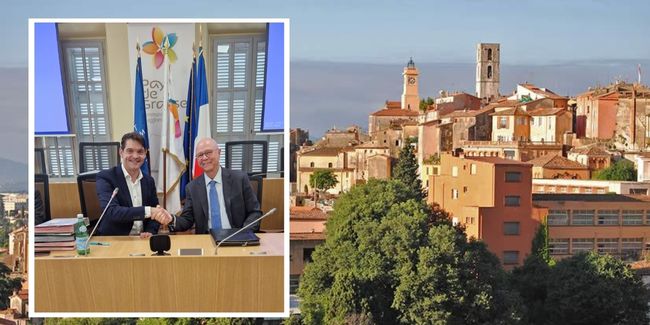 Moventia has been awarded the contract to manage the urban transport service in the agglomeration community (a French government structure) of Pays de Grasse, in the region of Provence.
For a scheduled duration of 10 years, transport services will be provided under this concession to a conurbation inhabited by a little over 100,000 people. The concession will begin on 1 January 2023, when Moventia - a member of the Railway and Public Transport Syndicate of France - will manage all urban and intercity transport lines in the Pays de Grasse area through its subsidiary, Moventis. The company will also make school bus services available to all as a way to improve its service throughout the region. 
A fleet of 70 buses and microbuses will be used to meet demand, most of which were made in France by the Iveco brand. A number of electric vehicles are expected to join this fleet over the course of the concession to cover part of the service. Screens will also be installed to digitalise the information offered at bus stops and terminals, and solar panels will be installed to power those screens. 
The new network will also include a shuttle service from the city centre and a new line within the Bus with a High Level of Service (Buzo à Haut Niveau de Service) to boost capacity and regularity on this service. 
Finally, the concession also includes the construction of a new logistics platform for Grasse by 2025, with a capacity for some 100 buses. The new depot, which will have two levels above ground and two more below ground, will be built according to the environmental quality and sustainability guidelines for Bâtiments Durables Méditerranéens (BDM, or Mediterranean Sustainable Buildings). Moventis has now consolidated itself as a real alternative to the traditional French transport groups. 
The offer from Moventia in France will also include a new bicycle service to be launched in Marseille in December 2022. This service will consist of 2,000 electric, smart and connected bicycles. The bicycles will serve as their own docking station and charging platform. The system will also include a total of 200 fixed docking stations to provide an innovative hybrid solution for the French municipality.
The social commitment from the company seeks to create strong ties with its employees in order to achieve constructive and shared social dialogue, thereby becoming more competitive. As a member of the European Women in Transport platform, Moventia will also fight to guarantee gender equality and safety in the workplace as it continues to establish itself in France. 
Miquel Martí, CEO of Moventia, described the confidence placed in the company by the authorities of Pays de Grasse as "very positive". "We would like to thank Pays de Grasse for its confidence in us. We will make every effort to provide the best possible service, to innovate and to remain loyal to our passengers and users. This company strives to offer quality transport for all", he said. 
The Pays de Grasse urban and intercity transport concession is the second obtained by Moventia in France. The company has been managing the urban, intercity and school bus service in Pays de Montbéliard Agglomération, an agglomeration community in the Bourgogne-Franche-Comté region on the border with Switzerland, since 2017.
Through the Smovengo consortium, Moventia was also officially awarded the contract to manage Vélib in France in 2017, the public bicycle loan service in the metropolitan region of Paris. Four years later, in Clermont Ferrand, the company added another bicycle service to its portfolio with Inurba.
Photo: Jérôme Viaud, Aglomeración de Grasse president and Miquel Marti, Moventia's CEO