Official Aprilia, Derbi, Moto Guzzi, Gilera, Piaggio and Vespa dealership in Barcelona
In 2014, Movento made a commitment to another form of mobility within the automotive industry group and began distributing two-wheeled vehicles from the Piaggio, Vespa, Gilera, Aprilia, Derbi and Moto Guzzi brands, which it encompasses under the umbrella of the Piaggio group. The new dealership was opened on Calle Calvet in Barcelona on 22 May 2014 as a firm commitment by the group to build a presence in the city - one of the motorcycle capitals of Europe - where motorcycles account for 29% of all vehicles and over 367,500 journeys are made using this form of transport every day. 
In order to convert the everyday process of riding a motorcycle in the city into a 360º experience, the space offers the sale of new and second-hand vehicles, a showroom for the latest models, a technical service and garage, an express technical service for the most urgent repairs and a service providing advice on the insurance policies that best meet its customers' needs. In order to offer a more customised service, a loyalty programme has been designed and a waiting room created with all the mod-cons, as well as a maintenance package included with any vehicle purchase.
Our dealerships are at  Calle Calvet 49 and Avenida Diagonal 428 in Barcelona.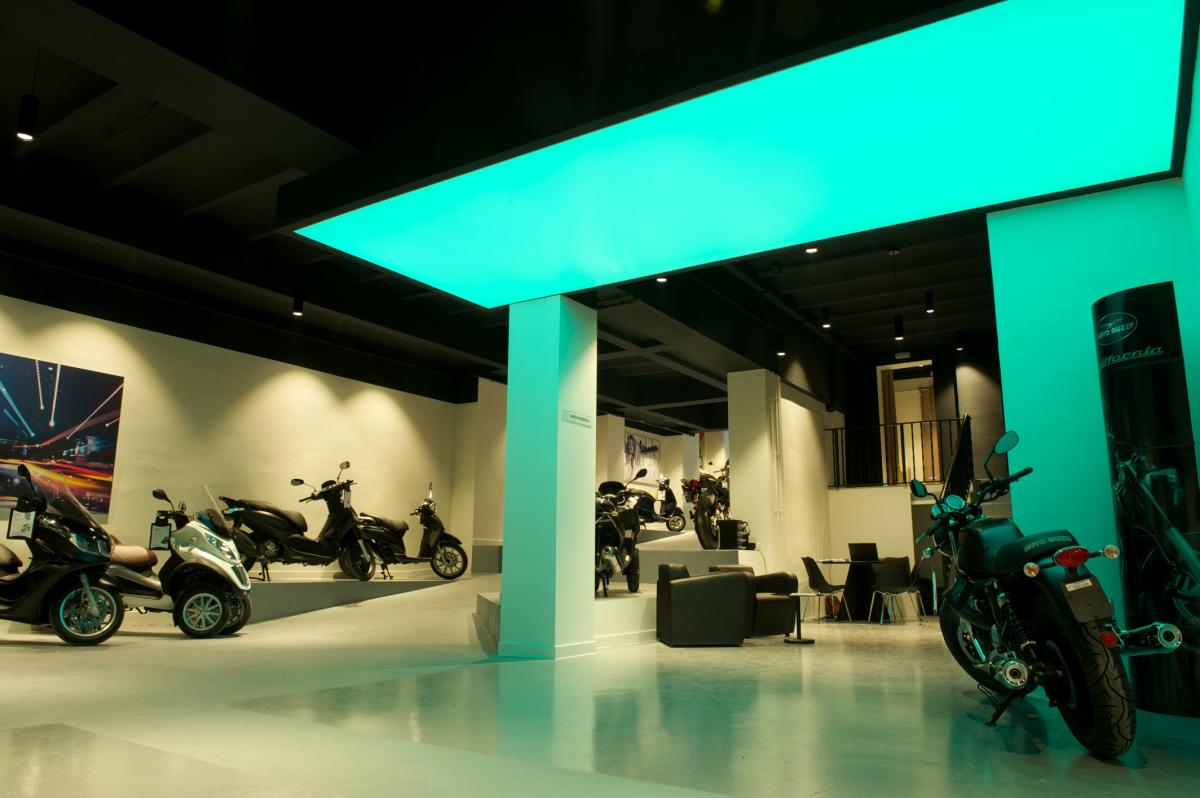 One of the main features of this newly-built 700 m2 installation is its minimalist design, which includes a boutique store with a careful selection of exclusive accessories and other items from such brands as Vespa and Moto Guzzi, as well as clothing items from recognised brands. 
"Motospazio represents a strategic opportunity in the field of urban mobility for harnessing the motorcycle and scooter sector with backing from such a benchmark leading group in Europe as Piaggio", says Miquel Martí Escursell.