We work together to build a better world
3,2% of company profits are spent on social actions in more than 50 organizations.
Moventia is heavily involved in social commitment and responsibility through its participation in non-profit organisations and foundations operating in numerous fields. Moventia collaborates on building a better society through highly diverse actions that range from economic investments (donations, sponsorships and/or patronage) to community dialogue, environmental improvements and training activities.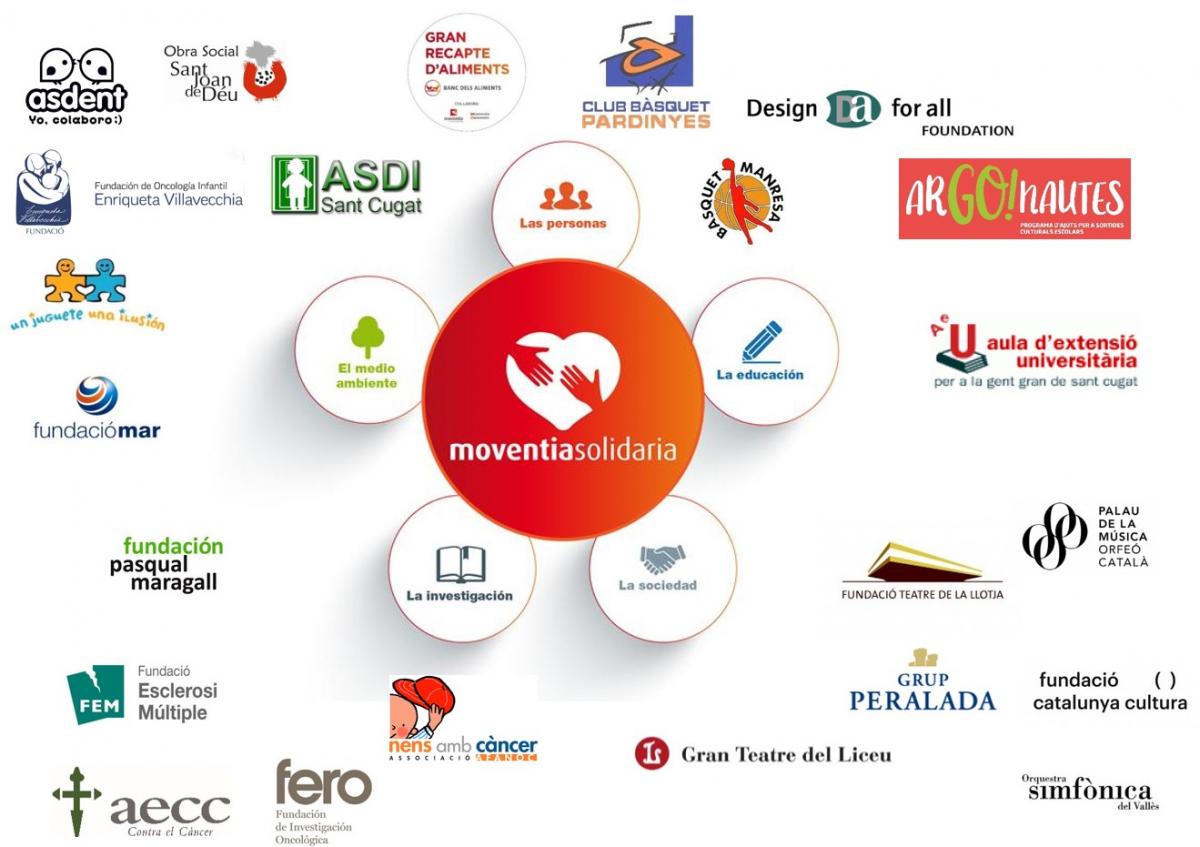 Charity and research projects: partnering with such institutions as Fundació Esclerosi Múltiple, Obra Sant Joan de Déu, Fundació Banc dels Aliments, AFANOC or AECC - Catalunya Contra el Cáncer, Fundación ASDENT and Fundació Roger Torné (La casa de l'Aire)
Sports projects: such as Pardinyes Bàsquet Club, Bàsquet Manresa, Handbol La Roca, Handbol Sant Cugat and Club Natació Sabadell i Badalona
Cultural projects: partnering with Gran Teatre del Liceu, l'Orquestra Simfònica del Vallès, Palau de la Música and the Fundació Catalunya Cultura, Centre Cultural Terrassa
Education projects and the education community: such as the Aula de Extensió Universitària per a la Gent Gran de Sant Cugat 
Awareness projects: Fundació Mar